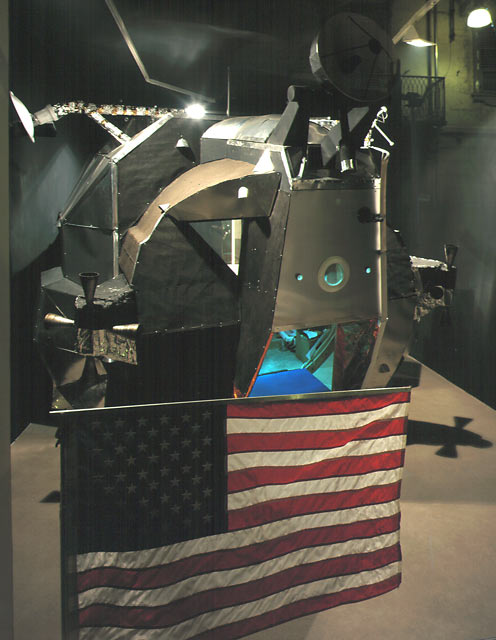 VACUUM Exhibition, Turin Italy
"Vacuum", exhibition at Galleria Franco Noero, Turin, Italy, 2000. The gallery was small and composed of two rooms. As a follow on to an exhibition in New York called "Utility" where I examined the structures that support a gallery's 'neutral' space, I wanted to address this location even more metaphorically. The gallery was presented as the crash site of a piece of cast off space hardware. The rendering of the LEM, or Lunar Excursion Module, which was originally made to ferry astronauts to and from the moon through the vacuum of outer space, was meant to convey its fascinating uselessness through its inverted context. Being entirely filled by the LEM, the 'neutrality' of the room was displaced, forcing the viewer out to the street to be abe to see it. Alternatively, one could enter the LEM and look out from its cramped, tree-house like interior.
The second room of the gallery, accessible either through a back door or through the LEM itself, was arranged with models and drawings pertaining to examinations of the theme of 'vacuum', as applied to several artistic preoccupations, including a working perpetual motion machine and a half scale space suit.
View an online version of the catalog in a new window.
BPL home